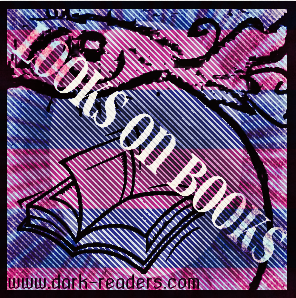 So today I am here to do a guest post to celebrate The Eternity Cure, the sequel to Julie Kagawa's epic novel The Immortal Rules. I do this "Looks On Books" post on my website a lot because I like to combine my two favourite things make-up and books. So I am going to do an awesome make-up look for you guys based on the Eternity Cure book cover and story in general.
The Eternity Cure Book Cover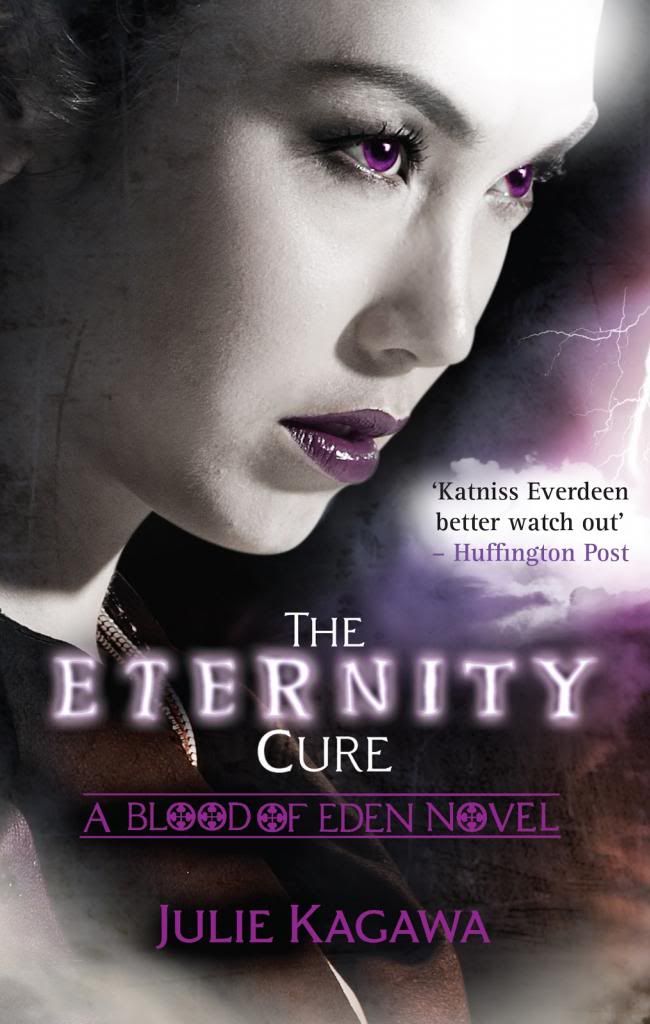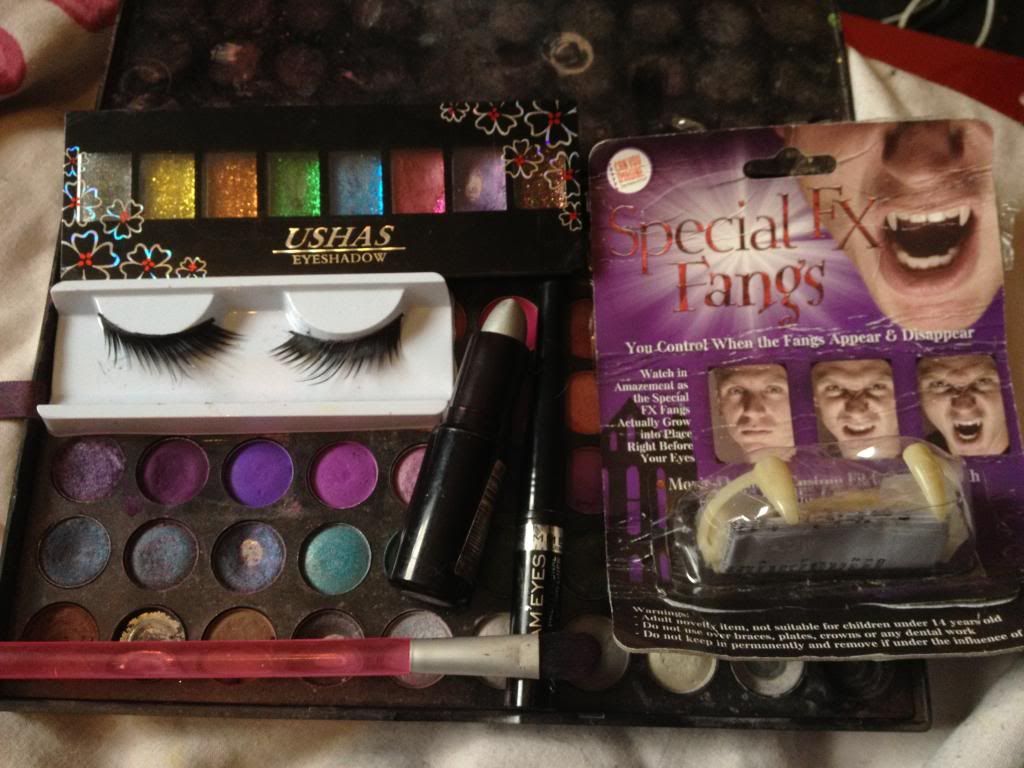 Things you will need for the look:
1.

A pair of cool eyelashes
2.

Purple eye shadow
3.

Thick black eyeliner (pencil and liquid)
4.

Glitter eyeshadow
5

. Silver lipstick or lipgloss
6.

Eye shadow brush
7.

Blending brush
8.

Vampire fangs
9

. Black eyeshadow
1

.
Put some foundation on your face, Maybe use one thats a bit lighter than your skin tone so you can look a little bit pale and vampire like.
2.
Get an eye shadow brush and your purple eyeshadow and start brushing it on your eyelids.
3.
Get your black eyeshadow and from where your purple eyeshadow ends start to blend the black up over your brow bone and onto your forehead.
4
. Grab your eye liner and above your eyebrow draw a sort of wing effect like the one in the picture on the right and fill it in with your thick black eyeliner and eyeshadow.
5.
Put some eyeliner under your eyes and then blend down your cheek with a blending brush. The effect is as if your have been crying.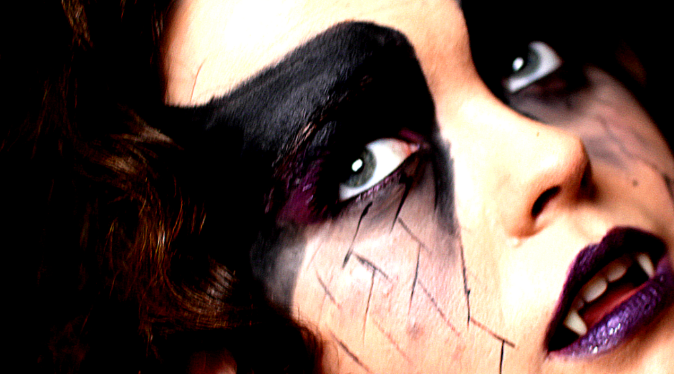 6.
Once that is all done grab your liquid liner and start to draw a sort of lightning effect down your check from your water line.
7.
Then get some silver lipstick or lip gloss, place that on your lips and then add purple eyeshadow to your lips. I found this had a better shiny and grundge effect than just using a normal purple lipstick but you can!
8.
Then get your eyelashes glue them onto your eyes. Get your vampire fangs and place them into your mouth and there you have it!
Here are some more pictures of the look and then some added other easier looks you could try.
I Hope you guys liked the make-up look and thanks to Mira for letting me guest post on their blog!
Make sure you guys read "The Immortal Rules" by Julie Kagawa and then read the sequel "The Eternity Cure" which comes out May 3rd this year, because they are EPIC!
Thanks!
Casey @DarkReaders